Founders Helping Founders ®
Founders Network offers full lifecycle mentoring programs for founders of tech startups.
Equity free and personalized to your experience level - membership is by invitation only.
Access to Vetted Founders Only Forum
30 Day Personalized Onboarding
Private Events in Major Cities
Investor Mentoring Sessions
$180,000 in Group Discounts
Includes Bootstrap Level benefits, plus:
Access to Funded Founder Forum
Monthly Warm Intros
Thought Leadership Blog Coverage
1-on-1 Investor Mentoring Sessions
$200,000 in Group Discounts
Includes Angel Level benefits, plus:
Speaking Opportunities to 600+ Founders
Unlimited Warm Intros
Comped Tickets to our 2 Global Conferences
Angel Investor Account
$500,000 in Group Discounts
Includes Series A+ Level benefits, plus:
$5,000 in Function Credits
$1M in Group Discounts
Platform-wide status as a Lifetime Member.
Access to Curated Library of Startup Advice
12 Webinars
Event Invitations Personalized to Your Objectives
Lead Mentor Matching
600 members on a Custom Online Platform
Quarterly Engagement Dashboards
Women's Leadership Committee
Leadership Development Opportunities
50% off Deal Listing
$1,000 RSVP Credits
1-on-1 Founder Mentoring Sessions
1-on-1 Strategy Session with FN HQ
Free Deal Listing
$2,500 RSVP Credits
Same Day Support from our Full Time Staff
Review our Membership Criteria to see if you qualify.
If you qualify, request an invite.
We will review your request within 48 hours and may request additional information.
If you pass, we'll match you with a member to serve as your nominator.
Receive a nomination from a member with link to apply.
Complete 2 minute application before deadline.
Complete optional addendum.
Publicly available information from the web is added to your application.
Staff prescreens and disqualifies from initial pool of applicants.
Final list is sent to Membership Committee for review and applicants are notified.
Additional information from applicants may be requested.
If approved, we'll contact you personally by phone and/or email.
30 Day high touch onboarding program begins with group onboarding call following week.
"
As my startup has grown from Bootstrap to Series C, the problems haven't gone away, they've just changed. This isn't a community you outgrow, it's a community that grows with you.
Serial Entrepreneur, Raised $60M+
CEO of Le Tote
Watch more testimonials
Whether it's your first startup or you've built a $100M business, you'll be grouped with founders at your experience level.
Just answer a few questions and we'll help you understand where you belong.
Lifetime Funding Raised
$
Annual Revenue Generated
$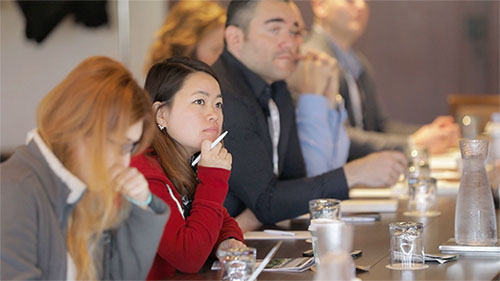 billed annually
If you achieved less than $150,000 in revenue of funding
billed annually
If you achieved between $150,000 - $1.5M in revenue or funding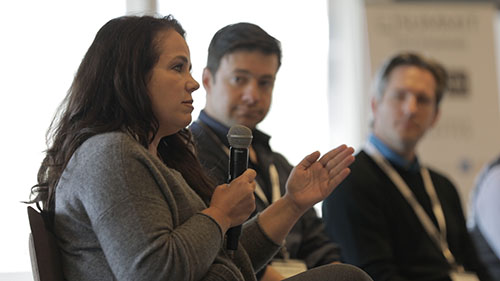 billed annually
If you achieved more than $1.5M in revenue or funding
Trusted by Great Founders

Frequently Asked Questions
FN is easily integrated into your daily routine. With our intelligent distribution system, we extend the information flowing through our platform to other channels that you are already monitoring, such as slack and email. We support many kinds of engagement, including over 100 events a year, our Online Forum and 1-1 support from our Success Team. Our busiest members usually end up as some of our best members.