Mentoring Programs
Grow your peer mentor network through intimate,
engaging and founder centric events.
Mentoring Programs Overview
As a member of Founders Network, you'll gain access to peer mentoring programs with fellow founders of tech startups -- both Online and (socially distanced) offline in a growing list of cities around the world. Two annual tech summits, numerous chapter tech events and virtual curriculum offer a "quality-over-quantity" approach that allows for in-depth conversations that lead to valuable long-term relationships.
"The personal connection is what makes Founders Network one of the best networks I've particpated in."Domingo Guerra, Founder of Appthority (Acquired by Symantec)
Diversity & Inclusion Initiatives
Inclusivity is one of FN's 4 Core Values. We believe diversity leads to greater perspective, better decisions, and better outcomes.  Our Diversity & Inclusion Initiatives increase representation and support for Women Founders and Black Founders by providing unique events, forum discussions and volunteer leadership opportunities that enable a richer dialogue within the greater FN community.

Sector Mentoring Programs
Looking for peer mentorship from founders building startups in your tech sector? Our Sector Mentorship Programs pair you with a founder in your sector during onboarding to help welcome you to the community. Events, forum discussions and leadership opportunities enable you to "geek out" about your chosen tech and the unique challenges, networks and opportunities in your sector.
Global Tech Summits
Global Keynotes provide access to world class speakers in an Online virtual format. We organized 8 global keynotes a year featuring the startup journeys of some of the most successful tech startup founders in the industry.  Check out our public events calendar to claim your complementary guest pass to come check out our community.
Chapter Mentoring Programs
As a member of Founders Network, you can build a truly global mentoring network. Membership entitles you to join quarterly mentoring programs organized in the following cities: San Francisco, Silicon Valley, Los Angeles, Seattle, Mexico City, Chicago, New York, Vancouver, Toronto, London, and a growing list of emerging tech hubs. Don't see your city on the list? See our Virtual Events and join your city waitlist.
Virtual Chapter

Austin
Atlanta
Berlin
Bangalore
Bogotá
Boston

Buenos Aires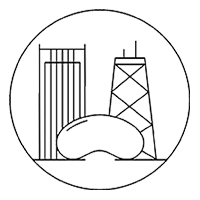 Chicago

Dallas
Denver
Dubai
Hong Kong
Lima
London
Los Angeles
Mexico City
Miami
Mumbai
New York City
Paris
San Diego
San Francisco
São Paulo
Seattle
Silicon Valley
Singapore
Sydney

Tel Aviv

Tokyo
Toronto
Vancouver
Washington D.C
You can bet that someone in Founders Network has been through what you're going through.Neha Sampat, Founder Content Stack (Acquired by Software AG)
Startup Curriculum
Our Startup Curriculum Mentoring Programs feature a variety of formats including investor pitch practice and office hours, founder mentoring sessions, and partner office hours help founders connect, learn and give back. Topics focus on product, fundraising, growth, recruiting, leadership and more.  Our Mentorship Platform features over 9 years of archived recordings from past events.
Peer Advisory Roundtables
Peer Advisory Roundtables offer a mentoring program consisting of a group of 10-12 fellow founders of tech startups. You'll gain a confidential "off-the-record" forum to share successes and challenges that often can't be shared with co-founders, employees or even spouses.
Video:
Why Join a Peer Advisory Roundtable?