} ?>
FOUNDERS HELPING FOUNDERS ®
When tough problems come up, which they inevitably do, you shouldn't feel alone at the top of your company, hounded by questions you can't answer. Every tech founder can accomplish more with advice, perspective, and connections from a strong network of other founders.
Founders Network can lengthen your financial and emotional "runway" and enable you to move faster. Members say FN has opened the door to the concrete answers, high-value contacts, and VC access they were looking for.
Life-long Success Through Peer Mentorship
As a former tech start-up founder, I've witnessed firsthand the ups and downs of creating something new. The daily decisions and painstaking slowness of learning by trial and error often brought me to the brink of burnout, but keen insights and moral support from other founders never failed to extend my financial and emotional runway.
I envisioned a confidential space where tech startup founders could help each other avoid the many hidden risks to both start-up success and founder wellbeing. In 2011 this idea became Founders Network. Here, remarkably generous founders share experience daily to solve problems, save time and navigate the journey to success.
Today over 650 tech founders share our vision of lifelong success through peer mentorship. It's humbling and inspiring to see our members' contributions and achievements. As we expand to 25 cities globally, we'll be looking for more great founders to make their contributions to FN. If you'd like to see if you qualify, please request an invite.
-Cheers, Kevin Holmes, Founder
You'll learn more in The Founders Network Forum daily than most courses you ever waded through.

Galen Buckwalter


Serial Entrepreneur, Chief Scientist at eHarmony
The Founders Network staff ensures value with thoughtful conversations and warm introductions.

Becky Splitt


Ceo of StudyBlue, 15M users
What is Founders Network?
Founded in 2011, Founders Network is a curated community of over 650 full-time tech startup founders from around the world. Our founders-only forum, roundtable events, and other high-touch programs facilitate authentic & transparent founder-to-founder sharing, warm introductions and long-term professional relationships.
Your annual or lifetime membership also includes over $500k in startup discounts, access to top-tier VCs, and promotion to our audience of over 35,000 followers. Connect with other members virtually from anywhere, and in person in over 25 global tech hubs.
Join our community of successful entrepreneurs.
Apply for a membership.
Authenticity

Sharing honestly about the challenges we face enables others to better help.
Reciprocity

Sharing our experience and connections creates more value for everyone.
Humility
Asking for help is a core competency of successful founders.
Inclusivity
Inclusion and diversity create greater perspective and better decisions.
Our team organizes high-value events, mediates warm introductions, and builds tools that make it easy to stay connected with your curated community of fellow tech founders.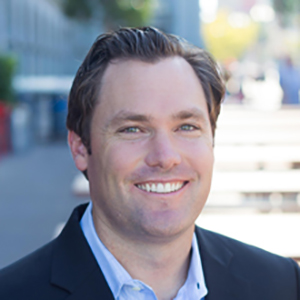 Karen McConomy
Finance Manager
Karl Eisenman
Head of Partnerships
Rebecca Addison
Head of Content
Dina Fattom
Member Success Manager
Geneva Galvez
Member Success Manager
Ashley Dillon
Revenue Operations
Tara Perillo
FN Fund Operations
Mike Mallari
Recruiting Coordinator & Sourcing Specialist
Faith Crisostomo
Bookkeeper