May 19, 2021 @ 9:30 am

-

11:30 am

PDT

Free
How Cofounder Allen Lau Grew Wattpad to 90M Global Users
Book Now For Free
Join co-founder Allen Lau as he talks about what contributed to Wattpad's overall success.
Wattpad, a storytelling app for writers and readers, has over 90 million monthly active users worldwide. To add a cherry on top, South Korea's Naver is in the process of acquiring them for $600M. Their success didn't happen overnight. Their accomplishments stemmed from a team vision of globalization, diversity, and multiculturalism. And of course, they have a team of hard-working and intelligent people.
In 2006, immigrants Allen Lau and Ivan Yuen founded Wattpad in Toronto, Canada. Over fourteen years later, the company has more than 200 employees worldwide – 50% are female, and 40% include people of color. Wattpad's culture has multiculturalism embedded into its DNA.
We spoke with co-founder Allen Lau about what contributed to Wattpad's overall success. Lucky for you, Allen will join us for a fireside chat to share:
How to have a global mindset when founding a startup
How they structured their team early on to reflect the market they wanted to capture
The journey of building an app with almost 100 million users
Things to consider when meeting with a startup mentor
Plus anything you'd like to ask
Presenter:
Allen Lau is the CEO and co-founder of Wattpad, the global multiplatform entertainment company, where he leads the company's vision to entertain and connect the world through stories.
A leader in Canada's technology sector and startup ecosystem, Allen is a member of the Canadian Council of Innovators, a lobby group that advances the interests of Canadian technology companies at all levels of government. He is also the co-founder of Two Small Fish Ventures, a fund that invests in Toronto and Waterloo-based early stage internet companies with strong network effects.
Prior to Wattpad, Allen co-founded FeedM8, a mobile advertising company that was later acquired. He also previously co-founded Tira Wireless, where he helped leading brands optimize content for mobile delivery.
Allen received his Bachelor's and Master's degrees from the University of Toronto's Electrical Engineering program.
Complimentary Ticket:
Are you a full-time tech founder? Be our guest! During COVID, we're making our events available to tech founders everywhere. Enjoy a complimentary ticket to come learn from fellow tech founders, partners and investors. Already used your complimentary guest pass? Request an invite to see if you qualify for membership.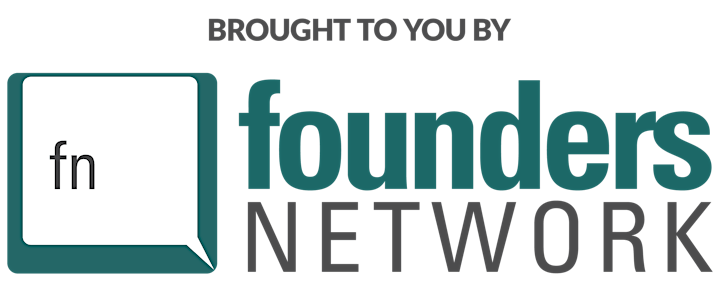 About Founders Network:
Founded in 2011, Founders Network offers lifelong peer mentorship to over 600 tech startup founders globally. Our platform, programs and high-touch service facilitate authentic experience sharing, warm introductions and long-term professional relationships. Additional benefits include over $500k in startup discounts and promotion to 2,000 newsletter readers. Members are located in San Francisco, New York City, Los Angeles, Vancouver, Toronto, London and other tech hubs. Each month our Membership Committee admits a new cohort of full-time tech founders who are nominated by an existing member. Learn more at https://foundersnetwork.com
Confidentiality Policy
All information shared within Founders Network is strictly confidential. We are built on a foundation of trust, and the community takes confidentiality seriously. Investors, members, and staff all share experiences and opinions off the record.  In this roundtable forum, we continue to model our fnValues of Reciprocity, Humility, Authenticity and Inclusivity.