September 15, 2021 @ 9:30 am

-

11:30 am

PDT

Free
Five Questions to Founders who Want A Successful Startup from Alex Bean
Book Now For Free
Join Alex Bean for an in depth discussion about how to think and act like an entrepreneur, no matter where you are in the process.
We've all heard that there are limited resources, but do you know where those limits are? Learn how to think and act like an entrepreneur, no matter where you are in the process.
Being a founder is all about the journey. You have to find out what it is that you want out of your company. How will you provide a quality experience for your customers? How will you build a strong team? What will you value most in terms of equity or compensation?
Join Alex Bean, Co-Founder and Chief Operating Officer of Divvy, for an in depth discussion on these five questions for startups:
What's my role as a founder – beyond building a company?
Where can we innovate – while creating demand for our product through product market fit
When should we seek funding – turn your startup into a scaleup
How do we scale quickly – while handling the major pains of building a company?

What Tools can we use?
Opening Remarks & Chapter Launch @ 9:30am PT
Join us for opening remarks with Kevin Holmes, Founder & CEO @ Founders Network, to get the latest updates from the Network and opportunities for getting involved.
Keynote Speaker @ 9:40am PT
Alex Bean
Alex Bean is the Co-Founder and Chief Operating Officer of Divvy, the leading spend and expense management platform for businesses. Founded in 2016, Divvy makes it easy to access the funding you need, no matter the size of your business. During their 5 year run so far, Divvy has been used by well over 3000 companies across the country. Prior to Co-Founding Divvy, Bean worked in sales and marketing for Surge, Fresh Consulting, Lucky Scooter Parts and Ananya Group and had no prior FinTech experience.
Stage-Based Roundtables @ 10:30 am PT
Following our Global Keynote, please join your stage-based roundtable facilitated by keynote speaker and executive coach, Nathan Parcells (Sep'11 Cohort), for a 45-minute discussion group covering the following:
A deeper dive into this month's keynote topic(s).
A facilitated group conversation on key challenges you are facing and to get support and feedback from your other startup founders.
1-1 breakouts to connect you with other FN members and have confidential conversations on topics you want to explore ranging from mental health to team issues.
Nathan is a former startup founder and current executive coach. He works with the founders of a wide range of businesses; from startups (backed by Andreessen Horowitz, LearnCapital, YC, and more) to consulting firms to the CEO/COO of a national chain of donut shops. Nathan's specialty is in team-communication, conflict resolution, and process changes that create stronger culture. Nathan also has training and expertise in DE&I work.
Nathan most recently gave a presentation on techniques for better and more resilient co-founder communication that you can scale to your whole company.
Complimentary Ticket:
Are you a full-time tech founder? Be our guest! During COVID, we're making our events available to tech founders everywhere. Enjoy a complimentary ticket to come learn from fellow tech founders, partners and investors. Already used your complimentary guest pass? Request an invite to see if you qualify for membership.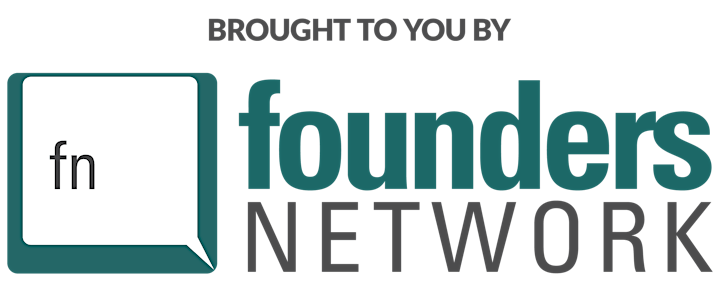 About Founders Network:
Founded in 2011, Founders Network offers lifelong peer mentorship to over 600 tech startup founders globally. Our platform, programs and high-touch service facilitate authentic experience sharing, warm introductions and long-term professional relationships. Additional benefits include over $500k in startup discounts and promotion to 2,000 newsletter readers. Members are located in San Francisco, New York City, Los Angeles, Vancouver, Toronto, London and other tech hubs. Each month our Membership Committee admits a new cohort of full-time tech founders who are nominated by an existing member. Learn more at https://foundersnetwork.com
Confidentiality Policy
All information shared within Founders Network is strictly confidential. We are built on a foundation of trust, and the community takes confidentiality seriously. Investors, members, and staff all share experiences and opinions off the record.  In this roundtable forum, we continue to model our fnValues of Reciprocity, Humility, Authenticity and Inclusivity.