September 9, 2021 @ 9:30 am

-

10:30 am

PDT

Free
Data engineering for your startup: Vinita Rathi's advice of Systango
Book Now For Free
Join Vinita as she shares how to go about building a product and how startups and scaleups can use data engineering to their best advantage
Vinita Rathi, CEO and Founder of Systango and Ex VP of Goldman Sachs, founder of WomenHackForNonProfits, Women Who Code – London Director, and Google Women Techmakers Lead. All of this indicates she has been playing "this game" for a long time as a technology professional with a personal passion for Fintech, Blockchain, and IoT projects.
Her experiences at Goldman Sachs and working with a wide range of entrepreneurs and founders under Systango have given Rathi some valuable insights about business do's and don'ts.
Join Founders Network on September 9 when Rathi shares how to go about building a product and how startups and scaleups can use data engineering to their best advantage by focusing on:
Why you should be thinking about data strategy right from the start
Making sure your infrastructure is in place correctly for crucial data extraction
Taking advantage of Data Mining to improve on your product and service, and how to use this for improvising different aspects of your business
Predictive models and visualization techniques for insights
Using data engineering for a competitive edge
About the Speaker
CEO and Founder, Systango, Ex VP Goldman Sachs. A highly adept technology professional who has a personal passion for Fintech, Blockchain, and IoT projects. Vinita has 5.5 years in a tier 1 investment bank specializing in trading technology and about 10 years as the CEO and founder of a global software consultancy (Systango) with 300+ employees, a client roster that includes the likes of Grinder, Dialpad, ResearchNow, Deloitte, Oracle and Porsche.
She is also the Founder of Studio Fintech specialised to deal with Fintech and blockchain ventures with a focus on blockchain-centric projects. She is the Founder of WomenHackForNonProfits that has more than 1200 women volunteers globally, Founding Director of Women Who Code London Chapter and Lead at Google Women Techmakers to bolster the cause of feminism in Tech.
Complimentary Ticket:
Are you a full-time tech founder? Be our guest! During COVID, we're making our events available to tech founders everywhere. Enjoy a complimentary ticket to come learn from fellow tech founders, partners and investors. Already used your complimentary guest pass? Request an invite to see if you qualify for membership.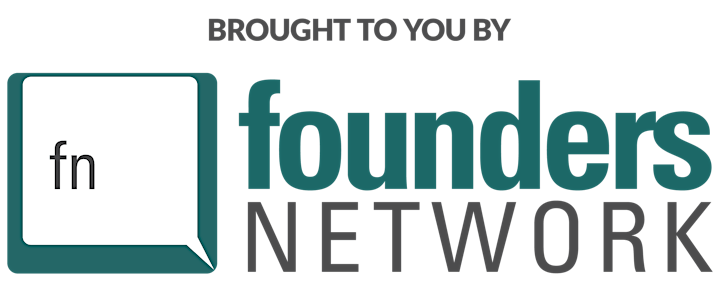 About Founders Network:
Founded in 2011, Founders Network offers lifelong peer mentorship to over 600 tech startup founders globally. Our platform, programs and high-touch service facilitate authentic experience sharing, warm introductions and long-term professional relationships. Additional benefits include over $500k in startup discounts and promotion to 2,000 newsletter readers. Members are located in San Francisco, New York City, Los Angeles, Vancouver, Toronto, London and other tech hubs. Each month our Membership Committee admits a new cohort of full-time tech founders who are nominated by an existing member. Learn more at https://foundersnetwork.com
Confidentiality Policy
All information shared within Founders Network is strictly confidential. We are built on a foundation of trust, and the community takes confidentiality seriously. Investors, members, and staff all share experiences and opinions off the record.  In this roundtable forum, we continue to model our fnValues of Reciprocity, Humility, Authenticity and Inclusivity.