July 21, 2021 @ 9:30 am

-

11:30 am

PDT

Free
Demystifying Product-led Growth with Mickey Alon of Gainsight (Acquired $1B)
Book Now For Free
Join Mickey Alon as he shares his insights on why a product-led approach is the way to create growth for SaaS start-ups.
When it comes to product experience and SaaS, Mickey Alon knows his stuff. With two exits worth over a billion each, the serial entrepreneur currently is the founder and CTO of Gainsight PX, the Product Experience Platform. He joins Founders Network to share his insights on:
Why timely engagement is critical to driving growth
Why product-market fit is not enough on its own
How to deliver a winning customer-centric experience
How to implement a better product-led go-to-market strategy
How to use product teams to lead your company's growth
Opening Remarks & Chapter Launch @ 9:30am PT
Join us for opening remarks with Kevin Holmes, Founder & CEO @ Founders Network, to get the latest updates from the Network and opportunities for getting involved.
Keynote Speaker @ 9:40am PT
Mickey Alon is the founder and CTO of Gainsight PX, the Product Experience Platform. He is a serial entrepreneur focused on designing, building and launching innovative products that help drive business outcomes. Mickey co-authored Mastering Product Experience in SaaS – a book on building product-led growth strategy.
Before joining Gainsight through the acquisition of Aptrinsic, Mickey was Global VP of product development at Marketo. He is also the CEO and Co-Founder of Insightera, a personalization and predictive analytics software, which was acquired by Marketo (Adobe) in 2013.
Stage-Based Roundtables @ 10:30 am PT
Following our Global Keynote, please join your stage-based roundtable facilitated by keynote speaker and executive coach, Nathan Parcells (Sep'11 Cohort), for a 45-minute discussion group covering the following:
A deeper dive into this month's keynote topic(s).
A facilitated group conversation on key challenges you are facing and to get support and feedback from your other startup founders.
1-1 breakouts to connect you with other FN members and have confidential conversations on topics you want to explore ranging from mental health to team issues.
Nathan is a former startup founder and current executive coach. He works with the founders of a wide range of businesses; from startups (backed by Andreessen Horowitz, LearnCapital, YC, and more) to consulting firms to the CEO/COO of a national chain of donut shops. Nathan's specialty is in team-communication, conflict resolution, and process changes that create stronger culture. Nathan also has training and expertise in DE&I work.
Nathan most recently gave a presentation on techniques for better and more resilient co-founder communication that you can scale to your whole company.
Complimentary Ticket:
Are you a full-time tech founder? Be our guest! During COVID, we're making our events available to tech founders everywhere. Enjoy a complimentary ticket to come learn from fellow tech founders, partners and investors. Already used your complimentary guest pass? Request an invite to see if you qualify for membership.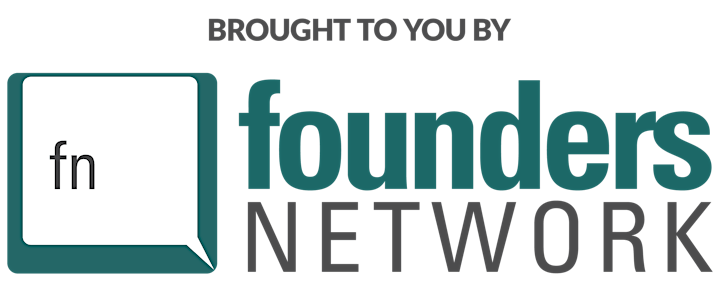 About Founders Network:
Founded in 2011, Founders Network offers lifelong peer mentorship to over 600 tech startup founders globally. Our platform, programs and high-touch service facilitate authentic experience sharing, warm introductions and long-term professional relationships. Additional benefits include over $500k in startup discounts and promotion to 2,000 newsletter readers. Members are located in San Francisco, New York City, Los Angeles, Vancouver, Toronto, London and other tech hubs. Each month our Membership Committee admits a new cohort of full-time tech founders who are nominated by an existing member. Learn more at https://foundersnetwork.com
Confidentiality Policy
All information shared within Founders Network is strictly confidential. We are built on a foundation of trust, and the community takes confidentiality seriously. Investors, members, and staff all share experiences and opinions off the record.  In this roundtable forum, we continue to model our fnValues of Reciprocity, Humility, Authenticity and Inclusivity.