November 14, 2019 @ 2:00 pm

-

4:30 pm

PST
fnNYC Fireside Chat ft. Oisin Hanrahan (Co-Founder & CEO of Handy)
Book Now For Free
Who Should Attend
Founders Network creates intimate, founder-only events regularly in New York City. This event is designed to bring tech founders together to discuss the challenges they face with product market fit, fundraising, recruiting, and scale. We value authenticity, humility, reciprocity and inclusivity and strive to reflect these values in both our events and the speakers selected to lead them.
Why You Should RSVP
Founding a company is a grind and can often feel like a lonely journey. We want to fix that. If you're looking to build a network of founders to support and guide you on your journey to success, sign up for the event and experience the benefits of Founders Network.
Agenda
5:00pm – 5:20pm || Settle in, Light appetizers, Socialize
5:20pm – 5:30pm || Opening Remarks
5:30pm – 5:35pm || Speaker intro by Chair
5:35pm – 6:00pm || Fireside Chat ft. Oisin Hanrahan (Co-Founder & CEO of Handy)
6:00pm – 6:30pm || Q&A
6:30pm – 7:30pm || Happy Hour
About the Speaker
As Chief Product Officer of ANGI Homeservices, the world's largest digital home services marketplace, and CEO of Handy Technologies, Oisin Hanrahan is transforming the way that home services are delivered. In these roles, Mr. Hanrahan leads product innovation for ANGI Homeservices, the world's largest digital home services marketplace, whose U.S. and international brands, including HomeAdvisor, Angie's List, Handy, and Fixd Repair, are leaders in the $400 billion home services market.
Mr. Hanrahan is an accomplished entrepreneur who founded Handy Technologies at Harvard Business School in 2012, successfully building it into a market leader in on-demand home services while securing nationwide services partnerships with the world's top retailers, including Walmart, Crate & Barrel and Wayfair. Mr. Hanrahan joined ANGI Homeservices in October of 2018, when Handy was acquired by the company.
As a serial entrepreneur, Mr. Hanrahan previously started a political technology platform in Dublin and a real estate development business in Budapest. He also co-founded The Undergraduate Awards, a foundation that supports and celebrates outstanding undergraduate students globally. Mr. Hanrahan has advised the U.S. Department of Commerce, and taken an active stance on a number of political issues around labor and technology. He also advises and invests in startups, particularly in New York City. He studied at Trinity College Dublin, London School of Economics and Harvard Business School.
Thank you to our Sponsors!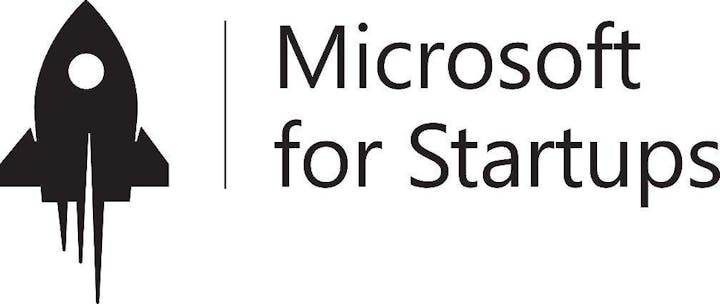 Founded in 2011, Founders Network offers lifelong peer mentorship to over 600 tech startup founders globally. Our platform, programs and high-touch service facilitate authentic experience sharing, warm introductions and long-term professional relationships. Additional benefits include over $1M in startup discounts and mentorship from 50+ Institutional Investors. Members are located in San Francisco, New York City, Los Angeles, Vancouver, Toronto, London and other tech hubs. Each month our Membership Committee admits a new cohort of full-time tech founders who are nominated by an existing member.