October 14, 2021 @ 9:30 am

-

10:15 am

PDT

Free
The SdbS Method to Startup Success by Murli Thirumale with a $370M Exit
Book Now For Free
Passion is a key ingredient in startup growth, but according to serial entrepreneur Murli Thirumale, it plays a smaller part than many think
Murli Thirumale will be presenting our leading keynote via livestream, where he'll discuss his SdbS (sell, design, build and scale) system.
Unlike the conventional route of many new ventures, Thirumale advises customer interaction as a guide for product design, VC funding and sales.
You'll learn:
How can you conduct productivity via customer validation

The Americon Idol apporoach of founder's vision

Making VC funding easier using customer feedback

How to minimize market risks while taking risks of execution
Murli Thirumale, the Co-founder and CEO of Portworx, which was recently acquired by PureStorage for $370M, was previously Co-founder and CEO of Ocarina Networks, which was acquired by Dell in 2010 and Co-founder and CEO of Net6 which was acquired by Citrix. Murli will discuss why passion is an overrated quality for a founder, and why he believes founders benefit when they listen to their customers and validate their product or service honestly. He will share his popular SdbS Method and will inspire the audience to find a more authentic – and lucrative – route to success.
Murli will be introduced by David Plonsky (Dec'14 Cohort), Founder of MyStandby, a service that allows businesses to efficiently fill expiring inventory, as well as fnNew York City Chapter Director.
Complimentary Ticket:
Are you a full-time tech founder? Be our guest! During COVID, we're making our events available to tech founders everywhere. Enjoy a complimentary ticket to come learn from fellow tech founders, partners and investors. Already used your complimentary guest pass? Request an invite to see if you qualify for membership.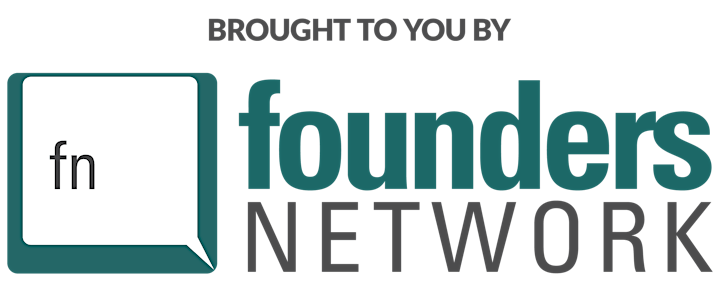 About Founders Network:
Founded in 2011, Founders Network offers lifelong peer mentorship to over 600 tech startup founders globally. Our platform, programs and high-touch service facilitate authentic experience sharing, warm introductions and long-term professional relationships. Additional benefits include over $500k in startup discounts and promotion to 2,000 newsletter readers. Members are located in San Francisco, New York City, Los Angeles, Vancouver, Toronto, London and other tech hubs. Each month our Membership Committee admits a new cohort of full-time tech founders who are nominated by an existing member. Learn more at https://foundersnetwork.com
Confidentiality Policy
All information shared within Founders Network is strictly confidential. We are built on a foundation of trust, and the community takes confidentiality seriously. Investors, members, and staff all share experiences and opinions off the record.  In this roundtable forum, we continue to model our fnValues of Reciprocity, Humility, Authenticity and Inclusivity.