October 14, 2021 @ 11:15 am

-

12:00 pm

PDT

Free
7 Lessons Learned About Building Startups: Micha Breakstone, $575M Exit
Book Now For Free
Serial entrepreneur Micha Breakstone has every reason to focus on his successes, but prefers to speak about his founder and startup journey
The Co-founder of Chorus.ai, Micha Breakstone, which was recently acquired by ZoomInfo for $575M believes that success is only possible when individuals are willing to learn from challenges.
Breakstone will present a keynote speech in which he'll detail seven ways founders can find success. He'll tell personal stories and offer advice on topics including the importance of choosing the right co-founders, creating 'perceived momentum,' finding a sense of mission and building a team.
You'll learn:
Why you should ask about values when choosing co-founders

Ideas to generate the sense that your startup is moving fast

The most important factor in building your team

Ways to stay inspired about your mission amid pivots
Micha will be introduced by Ataer Arguder (June'19 Cohort), currently a Co-Founder of two London-based tech startups (Aura and Breath Hub), as well as fnLondon Chapter Director.
Complimentary Ticket:
Are you a full-time tech founder? Be our guest! During COVID, we're making our events available to tech founders everywhere. Enjoy a complimentary ticket to come learn from fellow tech founders, partners and investors. Already used your complimentary guest pass? Request an invite to see if you qualify for membership.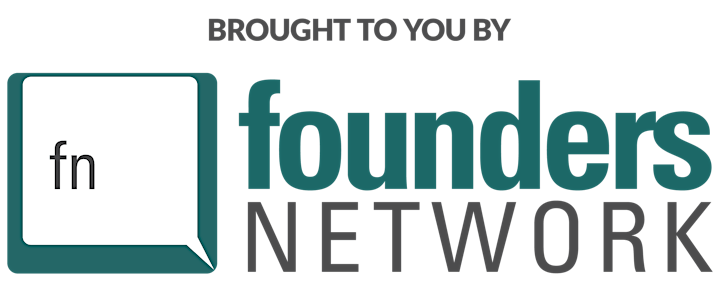 About Founders Network:
Founded in 2011, Founders Network offers lifelong peer mentorship to over 600 tech startup founders globally. Our platform, programs and high-touch service facilitate authentic experience sharing, warm introductions and long-term professional relationships. Additional benefits include over $500k in startup discounts and promotion to 2,000 newsletter readers. Members are located in San Francisco, New York City, Los Angeles, Vancouver, Toronto, London and other tech hubs. Each month our Membership Committee admits a new cohort of full-time tech founders who are nominated by an existing member. Learn more at https://foundersnetwork.com
Confidentiality Policy
All information shared within Founders Network is strictly confidential. We are built on a foundation of trust, and the community takes confidentiality seriously. Investors, members, and staff all share experiences and opinions off the record.  In this roundtable forum, we continue to model our fnValues of Reciprocity, Humility, Authenticity and Inclusivity.