July 8, 2021 @ 9:30 am

-

10:30 am

PDT

Free
How to Raise Money for your Early Stage Startup with Matt Gittleman
Book Now For Free
Join Matt Gittleman as he gives helpful tips to ensure success when raising capital for early stage startups!
Raising money is hard and isn't for every company. That brand new Honda Civic you bought will take you wherever you want to go, but if you put rocket fuel in it, it might blow up. VC is that rocket fuel. Building a network around your startup and bringing in champions as early as you can will help ensure success if and when you do decide that raising capital is the right thing for your business.
Join Matt Gittleman, Senior Associate at Blu Ventures, as he covers helpful tips including:
Meet your investors 12 months ago
Surround yourself with people who can support you
Find an early way to monetize something
Get feedback from 100+ buyers while building your product
Be 100%+ sure that you are aligned with your VCs vision
---
---
Meet our speaker:
Matt is a Senior Associate at Blu Venture Investors. He focuses on new investments within the cybersecurity sector, overseeing the pipeline of security investments for the firm as well as management of the current portfolio. With expertise in go-to-market, digital strategy, and operations from his time working with venture backed startups in the DC and Boston markets, Matt also assists portfolio companies with these initiatives as they scale.
Matt graduated with an MBA from Georgetown McDonough where he was the President of the Venture Capital and Entrepreneurship Club. Prior to business school, Matt worked for Yesware and Catalant Technologies in Boston, and spent three years with LivingSocial, in DC, all in marketing and operations roles.
Complimentary Ticket:
Are you a full-time tech founder? Be our guest! During COVID, we're making our events available to tech founders everywhere. Enjoy a complimentary ticket to come learn from fellow tech founders, partners and investors. Already used your complimentary guest pass? Request an invite to see if you qualify for membership.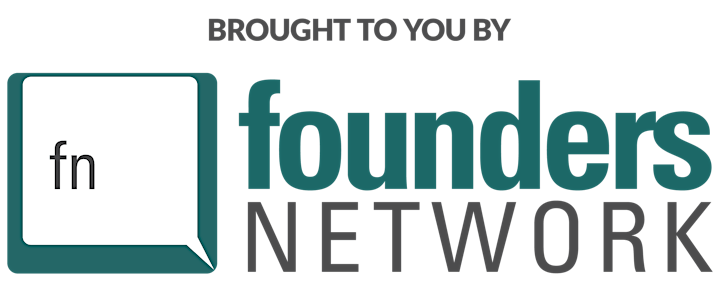 About Founders Network:
Founded in 2011, Founders Network offers lifelong peer mentorship to over 600 tech startup founders globally. Our platform, programs and high-touch service facilitate authentic experience sharing, warm introductions and long-term professional relationships. Additional benefits include over $500k in startup discounts and promotion to 2,000 newsletter readers. Members are located in San Francisco, New York City, Los Angeles, Vancouver, Toronto, London and other tech hubs. Each month our Membership Committee admits a new cohort of full-time tech founders who are nominated by an existing member. Learn more at https://foundersnetwork.com
Confidentiality Policy
All information shared within Founders Network is strictly confidential. We are built on a foundation of trust, and the community takes confidentiality seriously. Investors, members, and staff all share experiences and opinions off the record.  In this roundtable forum, we continue to model our fnValues of Reciprocity, Humility, Authenticity and Inclusivity.