October 15, 2021 @ 9:05 am

-

9:45 am

PDT

Free
Game-Time Decisions: Find Investments in Crucial Time ft. David Meltzer
Book Now For Free
Game-Time Decision Making is the playbook for positioning yourself (and those around you) for success. Prepare yourself, no matter the odds
When the pressure is on, great leaders remain confident, guiding their teams to success.
David Meltzer, Founder at David Meltzer Enterprises, Co-founder of Sports 1 Marketing and a consultant to Fortune 100 executives and startup CEOS, will help you learn to make the right decision in the toughest of situations, no matter the odds.
Using concepts from his latest book, Game-Time Decision Making: High Scoring Business Strategies from the Biggest Names in Sports, David will help you create and utilize the best strategies for leading your company through times of change. A three-time international best-selling author, a Top 100 Business Coach, the executive producer of Entrepreneur 's #1 digital business show, Elevator Pitch, and host of the top entrepreneur podcast, The Playbook, David is the former CEO of the Leigh Steinberg Sports & Entertainment agency, the inspiration for the movie Jerry Maguire. He will motivate founders to make the quick, accurate calls needed to dominate the industry.
You'll learn:
How to build a positive mindset that will overwhelm the competition

Why failures can help you never make the same mistake twice

Ways to create offensive and defensive strategies for branding and marketing

How to put together an all-pro team with diverse skillsets
David will be introduced by Lifetime member Kevin Shrock (May'17 Cohort), founder at WhichDocs, a crowd-sourced database that expedites the process of getting a patient to the right medical provider.
Complimentary Ticket:
Are you a full-time tech founder? Be our guest! During COVID, we're making our events available to tech founders everywhere. Enjoy a complimentary ticket to come learn from fellow tech founders, partners and investors. Already used your complimentary guest pass? Request an invite to see if you qualify for membership.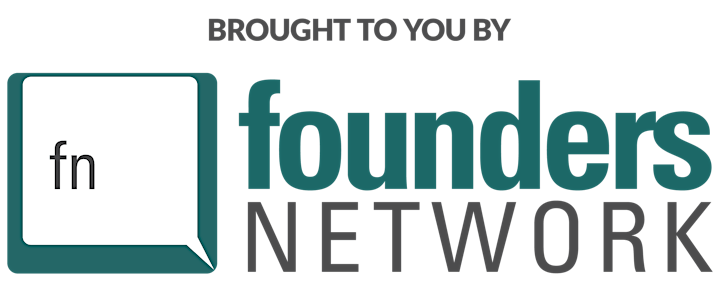 About Founders Network:
Founded in 2011, Founders Network offers lifelong peer mentorship to over 600 tech startup founders globally. Our platform, programs and high-touch service facilitate authentic experience sharing, warm introductions and long-term professional relationships. Additional benefits include over $500k in startup discounts and promotion to 2,000 newsletter readers. Members are located in San Francisco, New York City, Los Angeles, Vancouver, Toronto, London and other tech hubs. Each month our Membership Committee admits a new cohort of full-time tech founders who are nominated by an existing member. Learn more at https://foundersnetwork.com
Confidentiality Policy
All information shared within Founders Network is strictly confidential. We are built on a foundation of trust, and the community takes confidentiality seriously. Investors, members, and staff all share experiences and opinions off the record.  In this roundtable forum, we continue to model our fnValues of Reciprocity, Humility, Authenticity and Inclusivity.