April 8 @ 9:30 am

-

10:30 am

PDT

Free
Fundraising 101: Fireside Chat with Gadiel Morantes
Join the Early Growth team in a fireside chat to discuss the basics of fundraising!
Need to fundraise and don't know where to start? Or do you just want a refresher on the basics of fundraising?
Come chat with the CRO of Early Growth / Escalon Services, Gadiel Morantes, covering topics ranging from setting up your finance and accounting functions to fundraising for your startup! Gadiel has worked closely mentoring and advising companies through the fundraising process as well as helping them think through scaling their businesses sharing his sales thoughts and advice.
In this hour-long firechat, Gadiel will be joined by Mark Dabu, Business Development Manager at Early Growth.
Presenters:
Gadiel Morantes is president at Early Growth. He works closely with early stage entrepreneurs and founders providing them with mentorship, guidance and outsourced accounting, finance, tax, controller & CFO level solutions for their organizations.
He works with many of these organizations at different stages of their lifecycle from inception through exit. He is an accomplished executive with 20+ years of sales, marketing and operations experience. He has an ability to strategically build and maintain profitable business relationships with key corporate decision-makers establishing large-volume, high-profit accounts with excellent levels of retention and loyalty.
Mark is a Business Development Manager at Early Growth servicing the Bay Area. He provides early stage founders with an interim CFO, accounting and tax services for early-stage technology companies.
As a Silicon Valley super connector and Business Development professional with a technical, IT and customer services background, Mark is looking to connect with potential partners and startup founders.
Complimentary Ticket:
Are you a full-time tech founder? Be our guest! During COVID, we're making our events available to tech founders everywhere. Enjoy a complimentary ticket to come learn from fellow tech founders, partners and investors. Already used your complimentary guest pass? Request an invite to see if you qualify for membership.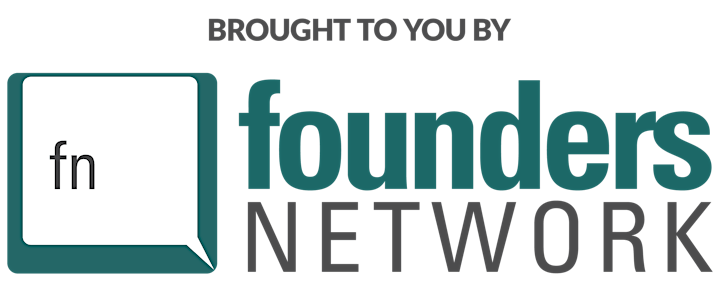 About Founders Network:
Founded in 2011, Founders Network offers lifelong peer mentorship to over 600 tech startup founders globally. Our platform, programs and high-touch service facilitate authentic experience sharing, warm introductions and long-term professional relationships. Additional benefits include over $500k in startup discounts and promotion to 2,000 newsletter readers. Members are located in San Francisco, New York City, Los Angeles, Vancouver, Toronto, London and other tech hubs. Each month our Membership Committee admits a new cohort of full-time tech founders who are nominated by an existing member. Learn more at https://foundersnetwork.com
Confidentiality Policy
All information shared within Founders Network is strictly confidential. We are built on a foundation of trust, and the community takes confidentiality seriously. Investors, members, and staff all share experiences and opinions off the record.  In this roundtable forum, we continue to model our fnValues of Reciprocity, Humility, Authenticity and Inclusivity.