March 26, 2021 @ 9:00 am

-

10:00 am

PDT

Free
Founders' Friday in London
Book Now For Free
Join us every Friday hosted by the fnLondon Chapter! Discover what local entrepreneurs are working on and find resources for your startup.
Meet like-minded tech founders in London and share the latest on your product or startup. We are here to help each other succeed.
FnLondon team brings you an exciting new virtual event series!
These perfectly casual events are all about sharing and helping each other. Each week, we are asking ask a one-sentence update on everyone's startups, a one-sentence challenge you are currently facing or needing help with and one thing that made you laugh recently or you discovered and found interesting.
Join us with your pint every Friday at 4 pm (UK time) for a smooth finish to your week and bring a friend.
Moderator:
fnLondon Chapter Director Ataer Arguder will be moderating the session.
Ata is the co-founder at Aura, a platform connecting museums with their visitors in new ways. 
Confidentiality Policy
All information shared within Founders Network is strictly confidential. We are built on a foundation of trust, and the community takes confidentiality seriously. Investors, members, and staff all share experiences and opinions off the record.  In this roundtable forum, we continue to model our fnValues of Reciprocity, Humility, Authenticity and Inclusivity.
Complimentary Ticket:
Are you a full-time tech founder? Be our guest! During COVID, we're making our events available to tech founders everywhere. Enjoy a complimentary ticket to come learn from fellow tech founders, partners and investors. Already used your complimentary guest pass? Request an invite to see if you qualify for membership.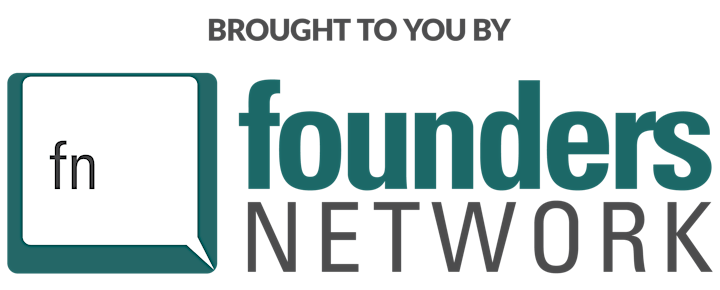 About Founders Network:
Founded in 2011, Founders Network offers lifelong peer mentorship to over 600 tech startup founders globally. Our platform, programs and high-touch service facilitate authentic experience sharing, warm introductions and long-term professional relationships. Additional benefits include over $500k in startup discounts and promotion to 2,000 newsletter readers. Members are located in San Francisco, New York City, Los Angeles, Vancouver, Toronto, London and other tech hubs. Each month our Membership Committee admits a new cohort of full-time tech founders who are nominated by an existing member. Learn more at https://foundersnetwork.com