July 28 @ 5:00 pm

-

7:00 pm

PDT

Free
fnSF and fnSV Chapter Summer Happy Hour
Book Now For Free
Join Founders Network members in San Francisco and Silicon Valley for a Summer Happy Hour!
Join us for fnSF and fnSV Chapter Summer Happy Hour!
Along with some networking, bites and drinks, you'll also get the opportunity to hear from a few selected chapter members. These members will provide insights from their founder journey and how to get the most out of your Founders Network membership.
Venue: 9th Street. Register to find out where. Hosted drinks and apps.
fnSF Chapter Leadership Team
Chapter Director: David Ordal
fnSV Chapter Leadership Team
Chapter Director: Marjan Panic
Featured fnMember
January'21 Cohort Tino Go, started to build his company, Baru Inc., in 2015 after he discovered how expensive and inefficient it was to order a custom-made bookcase. Tino envisioned that digitally controlled manufacturing robotics should produce what was in a customer's imagination. That idea is now a reality. Baru was recently awarded a patent for technology that lets customers modify product designs in augmented and virtual reality before manufacturing.
Tino was a national award-winning photographer and artist before founding his first advertising production company, Exile Productions, after high school. Exile operated in Detroit and Los Angeles until Tino was recruited to Paris, France, to work for a French production studio and talent agency. After 12 years in advertising, Tino retired to switch to a career in corporate finance.
Before Baru, Tino worked as a CFO to help companies generate increased profits through the strategic intersection of finance and operations. Working closely with business owners and management teams, Tino strategically analyzes a company's financial and operational functions and then develops innovative, customized solutions that allow the company to achieve its profit potential.
Tino has more than 25 years of experience in strategic planning and business analysis, finance and accounting, IT systems implementation, and operational systems. He helps companies optimize their operations and improve profitability. Tino develops innovative solutions to help clients achieve sustainable cost savings. His industry experience includes consulting, aerospace manufacturing, hazardous waste management, horticultural production, distribution logistics, advertising, and talent management.
Tino holds an MBA in Finance from Indiana University's Kelley School of Business and a BA in Economics from the University of Michigan. He completed a non-degree law program at Case Western Reserve University and advanced coursework toward a Master of Accounting at Walsh College. Currently a resident of Ohio and California, Tino has also spent a decade in Europe and is fluent in French and Italian.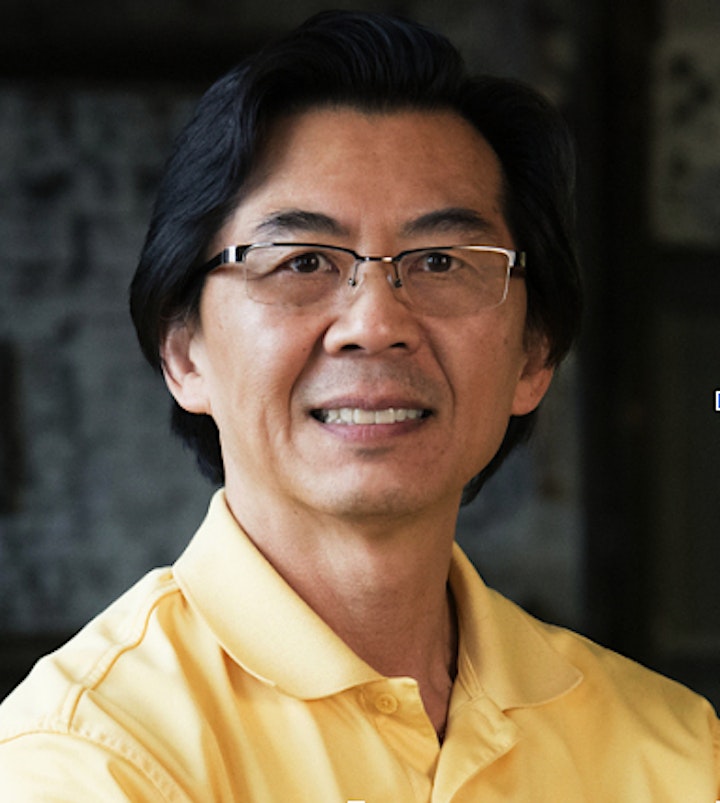 Join us!
Are you a full-time tech founder? Be our guest and request an invite to see if you qualify for membership. 
Complimentary Ticket:
Are you a full-time tech founder? Be our guest! During COVID, we're making our events available to tech founders everywhere. Enjoy a complimentary ticket to come learn from fellow tech founders, partners and investors. Already used your complimentary guest pass? Request an invite to see if you qualify for membership.
About Founders Network:
Founded in 2011, Founders Network offers lifelong peer mentorship to over 600 tech startup founders globally. Our platform, programs and high-touch service facilitate authentic experience sharing, warm introductions and long-term professional relationships. Additional benefits include over $500k in startup discounts and promotion to 2,000 newsletter readers. Members are located in San Francisco, New York City, Los Angeles, Vancouver, Toronto, London and other tech hubs. Each month our Membership Committee admits a new cohort of full-time tech founders who are nominated by an existing member. Learn more about us here
Confidentiality Policy
All information shared within Founders Network is strictly confidential. We are built on a foundation of trust, and the community takes confidentiality seriously. Investors, members, and staff all share experiences and opinions off the record. In this roundtable forum, we continue to model our fnValues of Reciprocity, Humility, Authenticity and Inclusivity. Read more about our Privacy Policy here.